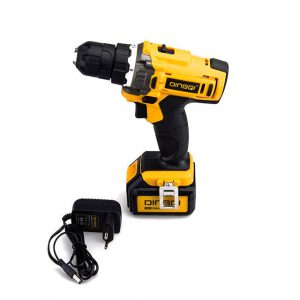 The cordless drill will be the most used power tool you'll own, so deciding which one to buy is an important decision. Before purchasing a drill, you might have various question on your head. With wide varieties of drills machines available in the market it gets confusing to choose the best for your DIY project.
Therefore, hardwarepasal is here to guide you to choose the best cordless drill for your purpose.
Why choose a cordless drill?
Cordless drill is the most convenient drill because you can use this drill anytime – anywhere without any electricity. Whereas a corded drill needs a nearby source of electricity and often an extension cord. The 18 V cordless drills have enough power and features to take on most jobs around the home.
Which is the best size for cordless drill?
The best size depends on the uses and voltage. Cordless drills with a higher voltage are more powerful. If you only anticipate doing light duty work or prefer a drill that isn't that heavy, then think about a low voltage drill. The ideal size for household purpose for drilling in all surface including wood, metal and concrete surface would be 18V, but if you are only looking for wooden and metal surface then you can go for 12V.
What is brushless technology?
Brushless technology is the latest innovation in cordless drills. That means less heat and friction is created when operating the drill so there's less wear and tear and ultimately greater durability.
A brushless motor is also more efficient and more powerful than a brushed drill motor. It gives more torque, speed and run time—meaning you can get more work done in between charges.
Other features
Variable speed settings add more versatility to your drill. High speed settings are great for drilling while low speed has greater rotation, or turning power, for driving screws with ease.
Hammer action allows you to drill into bricks, concrete or stone, hammer drills are mostly found in corded drill machine.
Don't forget the battery
Consider two batteries for your drill. When one runs out you can swap it over and keep working while the drained one charges. Also think of how long you want the battery to last between charges. You can find this out by looking at the battery's hour. The higher the number, the longer the battery will last. The trade-off is that larger batteries are heavier.
Always choose a drill machine with extra battery.
Don't forget to check hardwarepasal.com for wide selection on cordless and corded drill machines, you can also call us at 014248976 for any further assistance.