At hardwarepasal you have to order from the website – www.hardwarepasal.com. Once the system processes your order, we check with our suppliers. If the product is in stock then we confirm the order.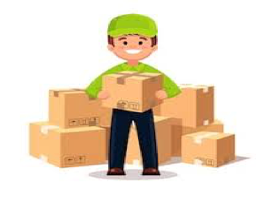 Quality check is performed before dispatching the order.
Before delivery you will receive a call from our customer service for address confirmation and the product is delivered.
What is the range of locations to which hardwarepasal.com ships their products?
Door to door delivery is provided for orders from Kathmandu valley and upto 2km out of ringroad.
Outside valley delivery is tied up with a courier agency and delivers as per their capacity.
What is the estimated delivery time?
Our estimated delivery time is one- two working days .
Incase of emergency we have express delivery service which will be processed within 3 hours. (Terms and conditions applied).
Our estimated delivery time is  two- four working days depending on the location.
What are the Mode of payment ? 
We have cash on delivery service for orders inside Kathmandu valley and for outside Kathmandu valley prior payment has to be made in our bank account.
Are there any shipping charges applicable on my order?
Yes, shipping charges is applicable as below
| | |
| --- | --- |
| Inside ring road | Rs.  50 |
| At ring road | Rs. 100 |
| Outside ring road | Rs. 150 |
| Express delivery | Rs. 200 |
| For outside Kathmandu valley | Rs. 150 |
Additional Rs.50 is charged for extra Kilo.
You can also read more detail about our delivery here.
Do you have return policy?
To know about the return policy you can click here, and for any other information you can contact us here.