In today's busy world being close to the nature is the best feeling. Being surrounded with greenery  feels refreshing and positive. Garden is the only place at home where you can feel relief from your day to day activities. A beautiful garden will have several amount of trees and flowers. To clean the fallen dried leaves, grasses, cut down the branches and other gardening activities, you will need certain gardening tools. Gardening tools will help you to maintain your garden.
There are several gardening tools available at hardwarepasal.com. To make your garden look clean and beautiful every home owner in Nepal should have essential gardening tools. Gardening tools helps you to maintain your garden. You can select your favorite gardening tool online and get it delivered at your doorstep. Hardwarepasal.com offers fast delivery and quality products.
At hardwarepasal you will get various gardening tools which can help you to harvest and plant properly and safely. Gardening Tools like: Garden Scissor, Wheel Barrow, Garden Lights, Garden Hose, Chain saw and many more are the essential tools that every home owner in Nepal should have.
Gardening Scissors:
Gardening Scissors are basically used to cut the unnecessary branches and the grass. Grass Shear and pruning Shear are the types of scissors used in the garden. Grass Shear are basically used to cut grass and Pruning Shears are used to cut the branches.
                                                                                                                                                                                                                     Garden Lights:
Garden Lights will make your garden look more beautiful and bright. Garden lights are designed for the outdoors and are water proof which can even survive in the rainy Seasons. Garden Lights Make your garden look Beautiful at night. At hardwarepasal.com you will get garden light and rope light to decorate your beautiful garden.
Wheel Barrow:
To move the Large and Heavy plants in the garden from one place to another can be difficult for an individual. So, Hardwarepasal Provide a Wheel barrow for your garden to make you work easier. Get the Wheel Barrow Online and make your Gardening work Easier.
'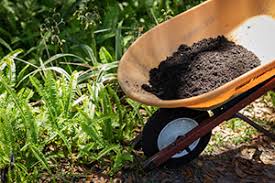 Garden Hose:
Garden Hose is the most important thing in garden that every garden owner should have. Garden Hose helps you to water the plant easily. Also in watering the lawns and trees. There are Various garden hose available online on the basis of size and quality you required, like: 3"x30mm cotton pipe, ½"Garden hose pipe-2, ½ PVC hose pipe THPH20, Garden Hose Connector, Water supply Hose Set.
Lawn Mower:
Lawn Mower helps you to mow grass or plants. Lawn mower is basically used to tidy up the garden by cutting your grass to a uniform length. This, Lawn Mower helps to cut the grass without taking much time. There are Various Lawn mower at hardwarepasal so that you can get it Online.
Besides these gardening tools there are also various other Gardening Tools at hardwarepasal.com like: Chain saw, Garden Tool set, High Pressure Washer, Brush cutter, Hedge trimmer and many other gardening equipment's are available at hardwarepasal.com
Shop at  www.Hardwarepasal.com