Working with tools and equipment's are daily routine for many people in Nepal. A quality safety tools will help reducing injuries at work. Hardwarepasal provides the best and quality safety tools online, at reasonable price in Nepal.
There are various Safety tools designed for the individuals like: Fire Extinguisher, Safety Helmets, First Aid Box, Road Safety and many more. By using safety tools and equipment's while working can protect you from injury or any other incidents. Get these quality safety Equipment's and stay safe.
Fire Extinguisher: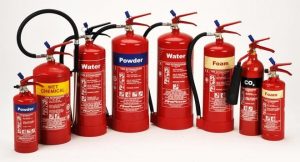 Fire Extinguisher is very important and necessary in every household for the fire protection. Fire extinguisher generally comes in different sizes ranging from 500ml to 9kg. Depending on the size of your property you can purchase the best one from Hardwarepasal.com and get it delivered at your doorstep.
Fire extinguisher is generally easy to fix and you can use it at your house and office. Although it looks small but it can prevent you from the loss of your property and also save lives. Fire extinguisher helps to suppress and control the fire until the fire department arrives. Fix the fire Extinguisher and protect yourselves and your caring members from the future fire incident.
Safety Helmets: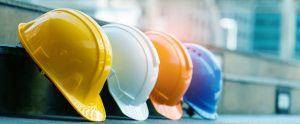 In any Industry or workshop, Safety Helmets are very much necessary to be used by the employees for their protection. Safety helmets are also called hard hats, which helps to prevent from the head injury and protect against the falling objects in any workshop and Industrial work like; automobile and Building. Safety Helmets are:
Adjustable
Heat Resistance
Water absorption
At hardwarepasal.com you will get wide range of safety helmets. Hardwarepasal offers brands such as – Karam, Total, Ingco and Prescott. You can visit the website www.hardwarepasal.com and order your favorite safety helmets. Our delivery executive will reach at your  location with the product at your convenient time.
First Aid Box: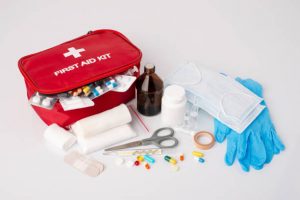 It is necessary to have stocked First Aid Kit at your home, so that you, yourself can deal with the minor Injuries. A First Aid Box Must include all the necessary equipment's that can be used by our own and get the minor injury healed. You can get all the set of first aid equipment's at hardwarepasal at one Box.
Safety Shoes: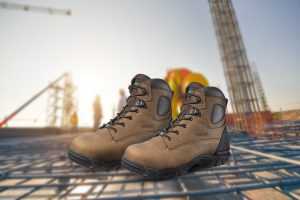 Well-fitting Safety Shoes supports your both feet and ankles which will prevent you from the slips and fall in a workplace. These Safety Foot wear also:
Protect from Punctures
Protect From Cutting Hazards
Protect From Electrical Hazards
Protect from Burns
Protect From Extreme Weather.
Safety Belt: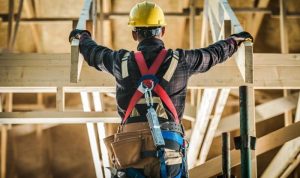 Safety Belt prevents you by attaching yourself from an immovable objects; Ensuring that you will not get a hit to the ground while you are working in a certain height. Working in Height without the use of Safety Belt harness could be risky and can cause to serious injury. Getting a safety while working in a height is necessary so get the safety Belt and attach yourself with the immovable objects.
Besides these hardwarepasal also provides welding equipment's, Personal Protective Equipment's, Medical Equipment's, Safety Mask and Gloves, and many other Products. Visit www.hardwarepasal.com for details