It's always tricky to figure out what should we gift on fathers day, but unlike other time gift something unique this fathers day. It's the Day to honor your Dad for everything he has done for you and your family.
Hardwarepasal.com brings you the 10 best products that you can gift on this auspicious day.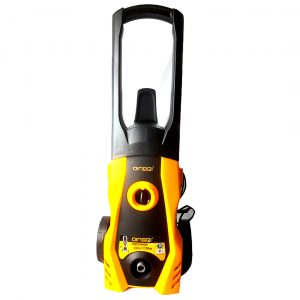 High pressure washer
High-pressure washer is a portable washer to remove dirt from different surface. Most common surfaces are; garden area, walkways, house exteriors, Motorcycle, Cars, Lawn movers, outdoor furniture and many more.
If your dad likes his outdoor clean then high pressure is a must have gift. It comes in different watts.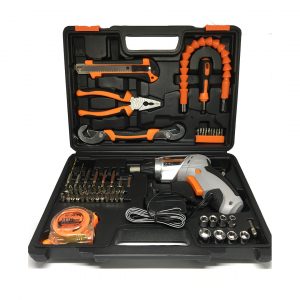 Cordless screwdriver set box
Cordless screwdriver is useful on carrying out tasks like hanging pictures to screwing your gadgets or beds. It is convenient and completes work at half the time spent with normal screwdrivers. The set comes with different sizes useful for different purpose. Additionally, this set comes with many other tools adding spark to your DIY work.
It's an ideal gift if you're Dad likes to do his household work by himself rather than depending on carpenter, plumber or electrician for him.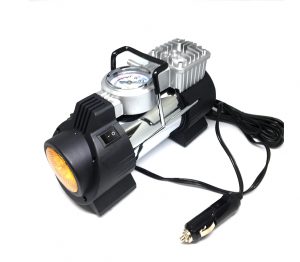 Portable Air compressors
Air compressor is a handy device used mostly to inflate air in tires. Its portability puts an icing on the cake. This compressor provides the same features as the bigger compressors, but due to its portability it offers on demand air when you need it.
If your dad usually goes on long drives it's a must have tool for him. This portable air compressor provides air on the go.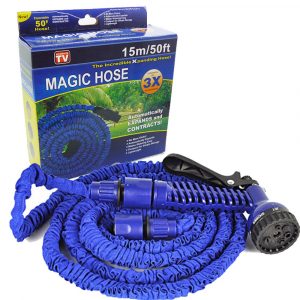 Expandable garden hose
These expandable hose are also called magic hose. It expands 3 times the size of its original length when water pressure is on, and contracts to its original length when turned off. It weights 5 times less than traditional garden hose and drains itself. Due to its lightweight it's easy to store and never tangles or twists.
If your dad likes gardening then these hose are ideal to water flowers and wash garden area.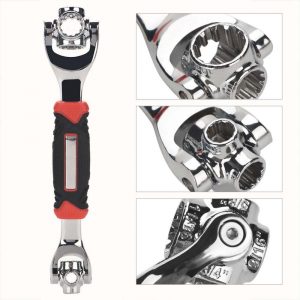 48 in 1 wrench socket
48 in 1 tiger wrench are designed uniquely to become the right tool for any job simply by switching between the sizes. It changes its sizes as fast as you can click the tool! This wrench is handy and saves time as; it's multipurpose and need not have to keep a box of wrench. This wrench helps you tackle projects around the house, on the road, on the job, anywhere!
If your Dad likes DIY work and finds it hard to store many tools than his is it!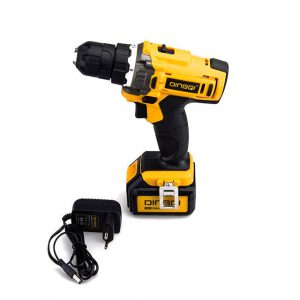 Cordless drill machines
Cordless drill machines are used mostly for drill holes and screwing nuts in metal and wooden surface. It operates on batteries, which makes it convenient to carry around without depending on electricity. Always purchase a drill machine that comes with extra battery, which helps it work for longer hour.
If your dad enjoys doing DIY work then it's a go to! This product would definitely give him a big smile.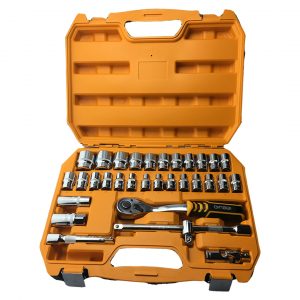 Socket set box
Socket sets are mostly used to tighten and untie nuts and bolts of vehicles. Having a socket set makes all your tightening and untightening work easier. It comes with wide variety of sizes and makes it suitable for many occasions.
If your dad enjoys maintaining vehicles by himself, then you know what would be a perfect add to his collection.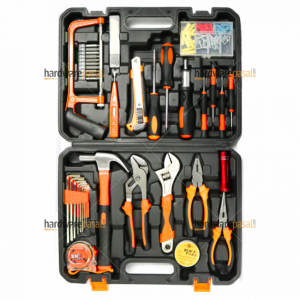 DIY tool set box
This set box comes with all the required tools for every basic household work. Instead of buying separate tools, you can always pick a ready-made tool set box.
This would be a perfect gift for your dad if you need a set of tools for your house.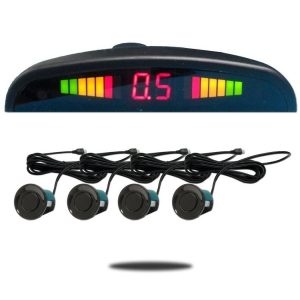 Parking sensor
Parking sensors are used to notify about the obstacles near your car. New model cars come with inbuilt sensors but if you are driving cars without sensors then this product will be a perfect.
Driving around Kathmandu isn't easy without a sensor; this product would make driving easier for your dad.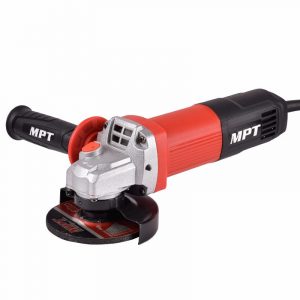 10.  Angle grinder
Angle grinder is a multipurpose tool used for cutting and grinding different surface. Different types of blades are easily available in the market for wood, metal and concrete surface.
This is perfect tool to have in your house if you enjoy cutting and making your own tables from scratch.